Buy high-quality filters for all applications.
Large inventory. Competitive prices.
JL Filtersystem has developed a comprehensive database with more than 235,000 types of filters and machine lists. Advanced search filters allow you to find precisely the filter that you are looking for, whether it be original filters or replacement filters. JL Filtersystem makes every effort to supply filters of the highest quality. This ensures that you get high-quality products, better performance, more durability and that your machine needs less maintenance. We have a large and broad inventory and we can deliver from one day to the next at really good prices.
Our large selection of original filters and replacement filters includes, for example:
Cummins filter
Amazon filter
Argo filter
Argo Hytos
Baldwin filter
Boll & Kirch
CJC filter
Cuno filter
Danmil filter
Domnick hunter filter
Donaldson filter
Eaton filter
EPE filter
Eppensteiner
Facet
Fai filter
Fairey Arlon
FBO filter
Fileder filter
Filtrec filter
Finn filter
Fleetguard
Gaf filter
Hengst filter
Hydac filter
Ikron filter
Internormen
Jonell filter
Kleenoil filter
Lekang
Loeffler filter
Mahle Industrifilter
Mann filter
MP filtri
OMT filter
Pall filter
Parker
Peco filter
Pentek
PTI filter
Purolator filter
Racor
Refilco
Rexroth filter
RMF filter
RT Filter
Schroeder filter
Separ filter
Sofima filter
Stauff filter
Step filter
Taisei Kogyo
TripleR
UCC filter
UFI filter
Ultrafilter
Vickers filter
Viledon filter
Vokes filter
Wako filter
Walker
AAF filter
…and many others
JL Filtersystem - your professional filter partner
JL Filtersystem is Denmark's leading company in the filtration space. We sell original filters and also our own replacement filters called JLH High Quality Filters to industrial companies across Europe. Our quick and efficient online ordering system allows us to keep your company operating. Customers can see the results on the bottom line and during the day-to-day work as the high quality of the filters means that halts to operations are kept to a minimum.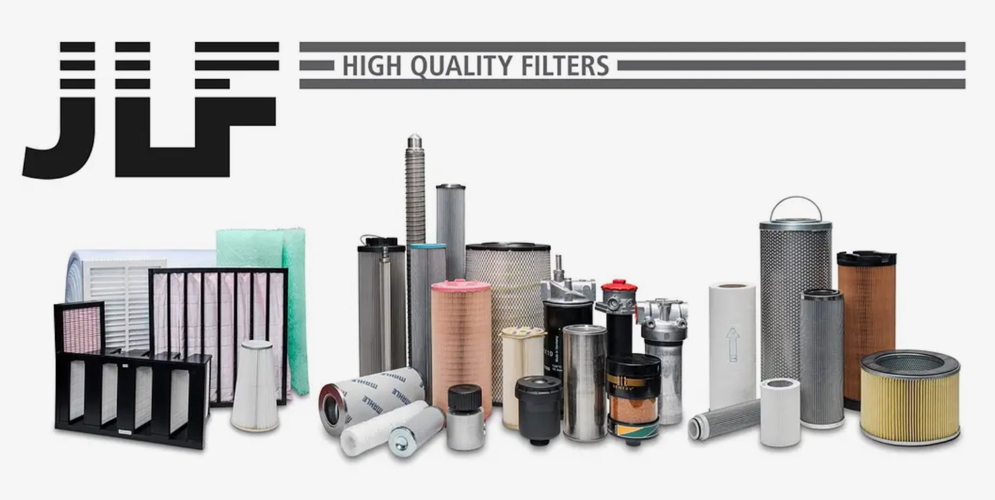 We service a lot of companies and industries, including:
Building contractors
Industrial companies
Machine producers
The oil & gas offshore industry
The transportation sector
Shipping companies
The wind turbine industry
The food industry
The agricultural industry
Our comprehensive filter product range includes:
Gas turbine & air filters
Oil & hydraulic filters
HVAC & vacuum filters
Filter houses & offline filters
Oil filtration systems
Bag & process filters
Dust and ventilation filters
Knife & water filters
Fuel, diesel & motor oil filters
We offer a safe and secure ordering process from our online store.
With more than 235,000 filters and machine lines in our product range…
– we are guaranteed to be able to help you!