Donaldson compressed air and process filters: The best, largest and most efficient range of filters on the market.
At JLF you can access the widest range of filtration solutions for compressed air applications from Donaldson. Besides electricity, water and gas, compressed air is one of the most widely used energy sources in a manufacturing facility. Compression of air and gas increases the concentration of all contaminants, making filtration even more important. We offer the most efficient and cost-effective filter elements and housings for compressed air and gas, designed to provide lower pressure drop, longer filter life, easy element replacement and more predictable maintenance. Our filter solutions are specifically designed as high performance and efficient filtration solutions for sterile compressed air applications. In our stock we always have filter types within:
Aftercoolers – Donaldson's aftercoolers effectively reduce moisture from compressed air and ensure proper equipment operation.
Air filter solutions – Donaldson air filter solutions fulfil all air cleaning standards.
Condensate Management Systems – We offer oil water separators and drains for reliable and economical management of compressed air condensate.
Compressed Air Filters – Donaldson compressed air filter solutions are created for your specific air quality needs with a variety of adsorption methods.
Filter housings – Donaldson's high quality compressed air filter housings are used to purify air and technical gases for both industrial and process houses.
Filter elements – We offer industrial filter elements for all industrial applications in Donaldson's extensive range.
Gas Generators – Donaldson gas generators provide an on-site and on-demand gas supply for industrial applications and gas generators for analytical laboratories.
Sterile air units – Donaldson sterile air units are used for processing perishable or sensitive products where hygiene requirements are very high.
Want to reduce your air filter costs?
A compressed air system needs clean air to function optimally. The smallest contaminants can block the tiny fine nozzles that are essential for delivering the right pressure to your machine or tool.
Since compressed air can contain water/moisture, oil and particles, it is important to have the right filter on your system. Not all applications need the same filtration. Therefore, it does not matter which filter you choose. The wrong filter can impair filtration and make air more expensive. Air is a major cost item, so by choosing the right filter you can quickly reduce your compressed air consumption costs.
Always ask us if you are unsure. With JL Filter System and quality filters from JLF High Quality Filters, you are guaranteed good compressed air filtration, optimising your operations and reducing your filter costs.
We supply all types of air filters – compressed air filters, tanks, pressure gauges and much more for your compressed air system. Contact us if you need guidance to find the right solution.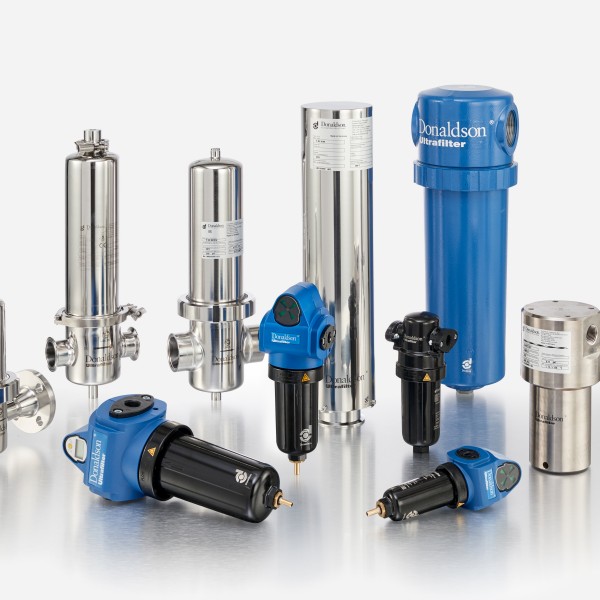 Meet the requirements with quality filtration of compressed air
Compressed air is increasingly used wherever there is production. Some highlighted applications are as follows
Food production
Hospitals
Pharmaceutical manufacturing
Aviation
Agriculture
In general, compressed air filters are used in the vast majority of manufacturing companies and industries. Compressed air is often used in production areas where extra attention must be paid to pollutants in the air to avoid serious violations of air purity requirements.
Therefore, it is important that your compressed air filters always comply with the international standard ISO 8573.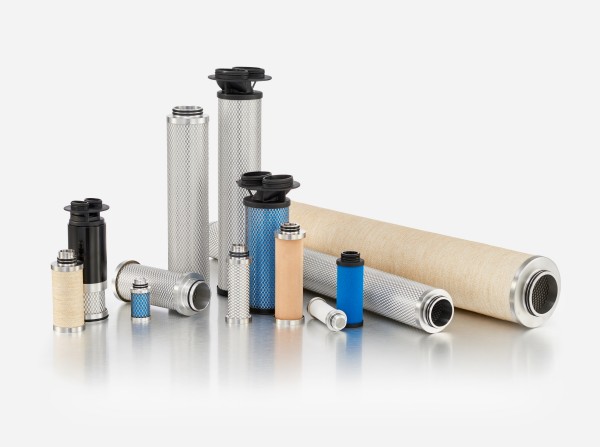 Donaldson Ultrapac™ Smart Compressed Air Filter: Modular design, smart communication and quiet operation.

Ultrapac™ Smart is a compressed air treatment system that combines many process steps to achieve clean compressed air – from pre-filtration and heat-free regenerated adsorption drying to fine filtration and condensate removal. The compact stand-alone version can be used directly as a plug & play solution. Installation and maintenance costs can be significantly reduced by using this compact treatment unit to generate clean, compressed air.
Purification of compressed air in three steps
The integrated pre-filter retains solid particles and liquid aerosols (oil/water).
The adsorption dryer adsorbs the moisture in the compressed air up to a pressure dew point of -70°C at 70% nominal load (standard -40°C).
In the final stage, residual solid particles up to 0.01 μm are retained in the integrated post-filter.
Thanks to the three-stage treatment system, compressed air quality according to ISO 8573-1:2010 is reliably achieved, corresponding to quality classes 1-2:1-2.
Modular design
The Ultrapac™ Smart is recognised for its flexible installation possibilities. Whether standing, vertical, horizontal or wall-mounted: Ultrapac Smart can be adapted to most room conditions. In addition, the compressed air connections for inlet and outlet can be adjusted in different directions, the pre- and post-filter is integrated into the drying unit to provide maximum installation flexibility.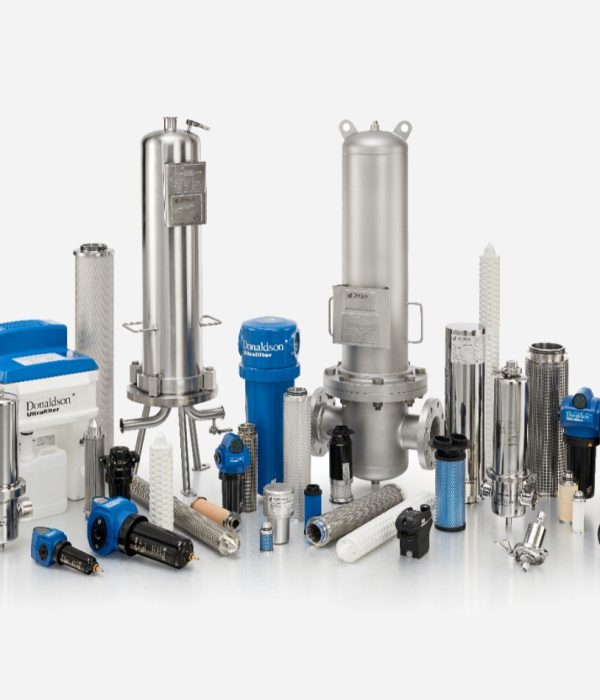 360 degree advice from your filter expert
At JL Filtersystem you get 360-degree advice in connection with the installation and adjustment of your compressed air filter and service around the clock. We are happy to make a free service visit to you, and whether you choose our quality filters or not, we are always available for advice.
We will go through your current filters and give you a quote for the filter solution that suits your compressed air installation. We will then draw up a plan so that you know when it is time to replace your filters – preferably once a year. You get a complete solution that simplifies your use of filter variants, because JLF offers you all filter solutions – together!
Discover how a complete filter solution simplifies your use of compressed air filters! Contact your filter expert on phone +45 30 92 96 10 or fill in the form on this page and ask about your next compressed air filter solution.
Large stock - your safety
We at JL Filtersystem recognise that a high level of delivery service and reliability is crucial to your business. In close cooperation with Donaldson, we have built up a large warehouse in Karlslunde. We can therefore service and deliver to our customers immediately. This means that we always have the right filters in stock to keep your machine/application running smoothly. Either Donaldson's original filter or an equivalent quality from JLF High Quality Filters.
Get help and professional counselling
At JL Filtersystem you will find compressed air filters in all shapes and sizes for filtering compressed air. If you want to reduce your energy costs with an all-round filter, a quality filter from JLF is your solution. You are always welcome to contact us with your questions. With a proper filter, you avoid getting water, oil and particles in the air and you ensure clean air for your business. At JL Filtersystem you get full advice in connection with the replacement of your compressed air filters and what intervals should be in between.
You will receive a professionally prepared plan for the replacement of your compressed air filter. JL Filtersystem is your filter expert and experienced partner who is available to you around the clock. Call us on 30 92 96 10 or fill in the contact form on this page – you are guaranteed professional advice and the right filter solution.