Hengst Filtration hydraulic filters: Filter solutions that fulfil the highest requirements.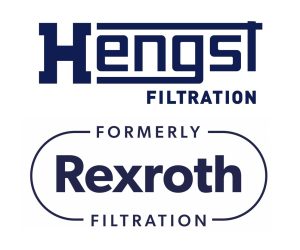 We are proud to have been selected to market and sell hydraulic filters from German Hengst Filtration – formerly Rexroth – as the only partner on the Danish market. The German quality filters are a perfect complement to our wide and deep range of hydraulic solutions for Danish industrial companies and for ongoing applications.
Therefore, hydraulic filters from Hengst are a safe choice:
Carefully tested and high-tech filter solutions at the factory in Germany that meet the highest international standards.
You will always find a suitable solution for all your filter needs.
Hengst filter technology is available for every application.
Together with the competent knowledge and serious advice of JL Filtersystems, you are assured of high-quality filtration solutions.
A complex product programme at competitive prices.
Below you can see a selection of our filter solutions from Hengst (Rexroth).
Duplex filters are used in hydraulic systems to remove particles from hydraulic and lubricating oils and are intended for installation in pipelines. A filter element can be replaced without interrupting production. Common to Hengst Duplex filters are the following:
Filters for inline installations
Filtration using a cyclone-shaped flow path.
Highly efficient filtration
Equipped with mechanical/optical indicator with memory function.
Optional bypass valve integrated in the filter housing.
Measuring socket as standard
Pressure equalisation as standard – Size according to DIN 24550.
In our webshop you can see the full product range and all specifications such as nominal pressure, operating temperatures etc. of our Duplex filter solutions from Hengst (Rexroth). Alternatively, you can contact us on telephone +45 30 92 96 10.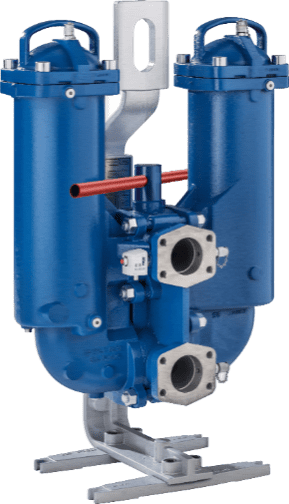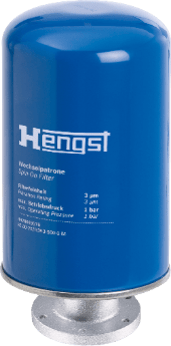 Effective ventilation filters
Hengst ventilation filters are designed with a replaceable filter element for ventilation/exhaust and with a replaceable filter element on the inside. They filter the air from industrial installations and thus prevent damage to the components.
The different solutions BE7SL, BF7SL, BS7SL, B7SL have a replaceable filter cartridge and an internal pleated filter element made of filter paper P or micro glass H10XL. Possibility to connect (B 7 SL) and/or attach a filling filter (500 μm).
Nominal size:
BF 7 SL 45/21, 90, 130
BS 7 SL 45/21, 90, 130
BE 7 SL 45/21 B 7 SL 45/21
Connections up to DN 32
Operating temperature -20℃ to +100℃
Flange-mounted filters are suitable for direct mounting on pump blocks and manifolds to protect controllers and control units.
This model 450FE is recognised for, among other things, the following:
High filtration performance.
Special high efficiency filter materials.
Filtration of very fine particles
High degradation resistance of the filtration elements.
Equipped with mechanical optical indicator with memory function
Measuring port drilled and closed as standard
Sizes according to DIN 24550: 0040 to 1000
Nominal pressure 450 bar [6526 psi].
Connection up to DN50
Operating temperature -10 °C … +100 °C [14 °F … 212 °F]
In our webshop you can view the entire product range of Hengst (Rexroth). Alternatively, you can contact us on telephone +45 30 92 96 10.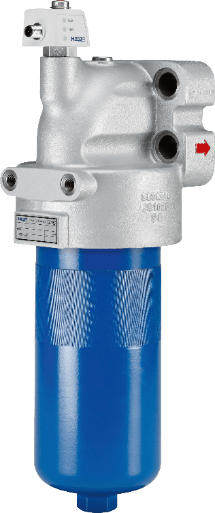 The filter elements catch 50% more particles.
The filter element is the core of an industrial filter. The filtration process itself is part of the filter element. The most important filter variables, such as retention capacity, dirt capacity and pressure loss, are determined by the filter elements and the filter media used in them.
Hengst has developed filter elements with PURE POWER that now hold up to 50% more particles with a comparable degree of purity and have a low differential pressure.
We at JL Filtersystem are aware that a high level of delivery service and reliability is crucial to your business. In close cooperation with Hengst, we have built up a large warehouse in Karlslunde. We can therefore service and deliver to our customers immediately. This means that we always have the right filters in stock to keep your machine/application running smoothly.
Buy high-quality filters for all applications.
Large inventory. Competitive prices.
JL Filtersystem has developed a comprehensive database with more than 235,000 types of filters and machine lists. Advanced search filters allow you to find precisely the filter that you are looking for, whether it be original filters or replacement filters. JL Filtersystem makes every effort to supply filters of the highest quality. This ensures that you get high-quality products, better performance, more durability and that your machine needs less maintenance. We have a large and broad inventory and we can deliver from one day to the next at really good prices.